The ISF invites you to sign up for a USA teaching event, Thursday 23rd March through Sunday 26th March.
Come and join with like-minded people to experience classes offered with tutors from the International Spiritualist Federation! The fee for this event is £375 (US exchange approximately $450), which is inclusive of all classes and materials. Participants are responsible for their own accommodations and food.
Inner Spiritual Center, 333A Route 46W, Fairfield, NJ 07004
Note, this is an in-person event, Zoom will only be available for the ISC regular Sunday service.
Closest hotels are the Best Western Plus Fairfield Executive Inn; Hampton Inn in Fairfield. Both these hotels have restaurants in them. There are take-out and eat in restaurants and delis within a reasonable distance for both walking and driving from the Inner Spiritual Center. For those wishing to bring food, there are refrigerators at the Center where you may store your food if you wish to bring your own; there is also a microwave available for use.
Any questions, please contact Rosemary Calderalo, ISF General Secretary at gensec.isfederation@gmail.com or 203-536-6620 (East Coast USA time)
Schedule and information
Thursday, 23rd March:
• 8:30am – 11:30: "Healing through Colors" Part 1 with Ulla Allvarsdotter, (Sweden)
• Lunch break
• 1:00pm – 4:00pm – "Mesmerism" with Robin Hodson (UK)
• Dinner break
• 6:00pm – 9:00pm – "Mediumship" Part 1 with Richard Schoeller (USA)
Friday, 24th March:
• 8:30am – 11:30: "Healing through Colors" Part 2 with Ulla Allvarsdotter
• Lunch break
• 1:00pm – 4:00pm: "Introduction to Trance" with Robin Hodson
• Dinner break
• 6:00pm – 9:00pm: "Mediumship" Part 2 with Richard Schoeller
Saturday, 25th March:
• 8:30am – 11:30: "Healing through Colors" Part 3 with Ulla Allvarsdotter
• Lunch break
• 1:00pm – 4:00pm: "Trance Healing" with Robin Hodson
• Dinner break
• 6:00pm – 9:00pm: "Mediumship" Part 3 with Richard Schoeller
Sunday, 26th March:
• 10:30am – 12 noon: Spiritualist Service
• 12 noon – 1:00pm: Fellowship with snacks provided
• 1:00pm – 2:30pm: Trance Demonstration, Robin Hodson & Richard Schoeller, depending on conditions, demonstrating simultaneously to allow for questions from participants and for discussion between their Spirit teachers.
Class Descriptions
Healing Through Colors: In this 3-session class, participants will experiment with a variety of approaches to colors, and through painting and drawing, will learn more about healing from deeply held issues and concerns. No artistic ability required!
Mesmerism: Provides an illustrated lecture about the work of Anton Mesmer and how Mesmerism developed and can still be of use today, followed by a practical insight into the techniques of mesmerism and an opportunity to practice.
Introduction to Trance: Provides a basic understanding of theoretical aspects of the trance states as well as practical exercises designed to further the development of trance.
Trance healing: Outlines the process of the phenomena known as trance healing and provides participants an opportunity to join in the practical exercises as healing mediums and sitters.
Mediumship: Mediumship is an active process of being in relationship with the Spiritual Realm. During this 3-session class participants will work to deepen their understanding and relationship to the Spiritual Realm through a mixture of concept/theory and practical exercises.
Your Tutors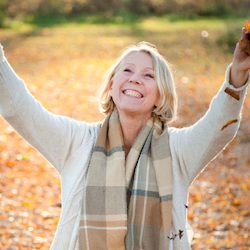 Ulla Alvarsdotter is from Sweden and works with personal and spiritual development in different ways. She has her own healing practice called "Beeyond" where she works with hypnosis, past lives, painting, trance healing and Cell Memory Painting. One of her passions is working with colors and spirituality, in order to communicate more directly and in a different way. Ulla also hold courses and workshops in "Inner Space – Unlimited Power, a platform with personal, mental and spiritual development. She has been a member of the ISF since 2006 and on the Executive Committee for several years.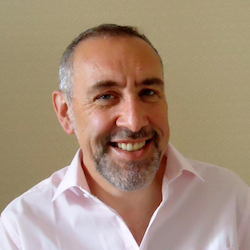 Robin Hodson is an English Medium with 36 years experience serving Spiritualist Churches and Centers both in his native Britain as well as America, Canada, Finland, Iceland, Switzerland and Sweden. Robin is the President of the International Spiritualist Federation as well as President of Seafordspirit, an independent Spiritualist Centre. In addition to the church and public platform presentations of mediumship, Robin is an experienced tutor in the various forms of mediumship. His main area of interest is trance and physical mediumship, having run physical circles for nearly 30 years.
Richard P. Schoeller is from Huntington, New York. He has been studying the Science, Philosophy and Religion of Spiritualism since 1997 and holds the credentials of Ordained Minister, Certified Medium, Commissioned Spiritualist Healer and National Spiritualist Teacher from the NSAC. Aside from being a member of the Lily Dale Assembly, he currently holds the position of Vice President of the International Spiritualist Federation and is a Teacher with the Inner Spiritual Center in Fairfield, New Jersey.Richard has taught classes and demonstrated mediumship both nationally and internationally.